Is it time to go out on a road trip with the family?
Florida is a wonderful hotspot for RV trips because of the beautiful landscape, great weather, and wonderful people. For those who want to make the most of their trip, this is one of the elite places in the world.
Another great place to learn about traveling in Florida is a website called Travel TMI. You can check out the website or their Travel TMI blogspot page and if you really need some info you have to check out the Twitter page.
So, where can a family go when they are heading out on an RV trip in the coming months?
1) Busch Gardens (Tampa Bay)
There is an appeal to heading out to Tampa Bay and making the most of this breathtaking animal theme park. It is sprawled across 335 acres of land and is one of the most entertaining theme parks on the planet with roller coasters, water rides, and a bonanza of festive treats. Busch Gardens is more than a theme park as it offers a unique experience for people of all ages. It is also home to a wonderful habitat home named "The Serengeti Plain," which is spread across 29 acres and provides a wonderful assortment of animals including ostriches, giraffes, zebras, and more. This is one of those entertaining RV hotspots everyone should have on their list as soon as a trip is set up.
Along with the great roller coasters, you are also going to get the opportunity to enjoy the beautiful weather.
2) Everglades National Park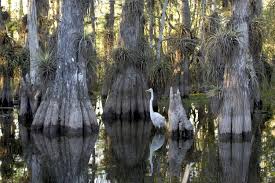 When it comes to RV trips and national parks, there aren't too many as beautiful as Everglades National Park. This is one of a kind when it comes to scenic beauty, lovely weather, and an assortment of beautiful attractions. This is noted for being the biggest subtropical spot in the nation and for good reason. It is recorded for being set on 1.5 million acres of land from one end of South Florida to the other. Due to this reason, it has been noted as a World Heritage Site and is home to a number of endangered species.
Whether it is the Florida panther, crocodiles, or a wide array of birds, there are a lot of animals in this beautiful national park.
While coming in for an RV trip, it is always nice to head out and take a look at this natural beauty. People are able to head up through the winding trails and take a look at the 99-mile Wilderness Waterway before stopping over at the observation tower.
3) Key West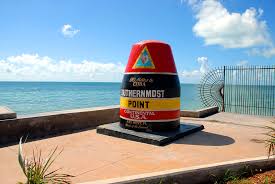 The final hotspot would have to be Key West as this is an incredibly beautiful part of Florida. People from all over the world come to enjoy the palm trees, sandy beaches, and great weather. For those who want to make the most of their RV trip, this is a beautiful spot to pick!
You are able to bike around, lounge in the sun, or play a game of volleyball because of the wonderful weather.
There is truly something for everyone in Key West!
These are the top RV hotspots for anyone looking to plan a good trip and want to do it as soon as possible. The trip is going to be a blast as long as these places are visited!