Yellowstone is one of the most popular National Parks in the entire United States, and for good reason. Even among the best that the States has to offer, Yellowstone really sticks out. That's high praise for the park and all the sights it offers. Read on to learn more about this wonderful park and the things you absolutely want to do to get the most out of that trip!
#1: Old Faithful Is A Sight To See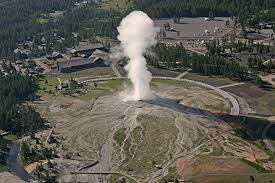 The most famous attractions become the most famous for a reason. Old Faithful is so named because this incredibly impressive geyser shooting water straight up into the air does so about every 90 minutes and has been on that schedule for well over a century. This really is an incredible sight and the looks of wonder during any showing really do say it all.
#2: Yellowstone Has It's Own Grand Canyon
Maybe not quite as impressive as its cousin in Arizona, this is still a very impressive canyon that offers incredible views, one of a kind pictures, and hours of hiking fun throughout the day. One of our favorite stops anytime we're visiting Yellowstone. Don't forget to visit Uncle Tom's Trail to see one of the most popular hikes in the entire park system!
#3: Yellowstone Lake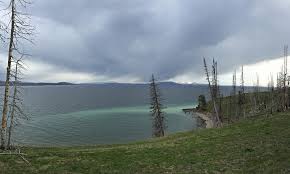 The largest freshwater lake in North America above 7,000 feet, this is a large area in the western part of the park that really offers it all. Beautiful views, majestic scenery, and a calm relaxed pace that can be really hard to find in other parts of the park through the busiest hours.
#4: Little Gibbons Falls Hike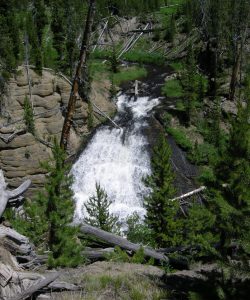 Sometimes referred to as "the secret hiking trail," the Little Gibbons Falls Hike gets you away from the large swarming crowds and lets you enjoy a surprisingly quiet jaunt through nature which is really surprising considering the beauty of this trail. Consider it a rarely discovered gem and when you need some quiet time in the park, seek it out!
#5: Pelican Creek Nature Trail
This is the perfect "beginner's hike" in the park that shows off some of the prairie and wetlands while offering a fairly easy one hour hike that doesn't involve massive elevation changes. This is a really good one for small kids and large families with older family members or children. And it's still Yellowstone so there will be no shortage of pretty pictures and active wildlife.
In Conclusion
No one should be surprised by the idea that there are plenty of things to do in a National Park, especially one as well known and famous as Yellowstone. That being said, you will definitely want to make the options on this list jump to the top of yours to truly get the most out of what this incredible park has to offer. There's a reason it sticks out as one of the most popular in the United States. Hit our list of things to do here, and you'll be sure to make that trip to Yellowstone a truly memorable one!